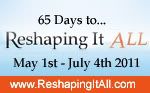 I was going through some of my old resources to see what else I could find to get my mindset whipped back into shape again and I found this very useful tool that I thought you just might appreciate too! It is called
Michi's Ladder
.
This is a WONDERFUL resource and you can print it out and stick it in your purse for when you are grocery shopping or out at a restaurant.
This is another wonderful educational tool to use for your children. I cannot stress enough how important it is to encourage good eating habits with your children...while they are young. And not just to talk about good eating habits, but putting them into practice. Be the person that you want your children to be...in every area!
"Train up a child in the way he should go: and when he is old, he will not depart from it."
A fun idea that has developed for us would be incorporating the boys into meal planning. I plan out two weeks worth of meals and only grocery shop once every two weeks...grocery shopping is just not my favorite thing to do. I have the boys plan out a few meals and they have learned good foods and bad foods. One of my sons will eat anything, but the other one is very picky. However, he has picked up some great habits such as no mayo. He likes mayonnaise, but because of the fat content and lack of nutritional value, that is not something we use often...thanks to his encouragement (because I do like mayo)!
On the Michi's Ladder, there are not many foods that are tempting on Tier 5 for us. I love cream cheese, so this is a hang up for me...but the key is moderation. We do not like fried food as a family so we seldom eat out. I prefer to make tastier baked or grilled versions of fast food if we do crave something like chicken nuggets or doughnuts (yes, I can make my own baked doughnuts).
Tier 4 is a little more difficult as I like blonde coffee...lots of cream and sugar! I am also a fan of all things Italian and I really enjoy a great lasagna...such as my Aunts ten pound masterpiece! I really love Mexican food, but am trying to recreate my recipes to fit more into the top 3 tiers. Chili powder and cumin can help while leaving out more of the unnecessary fats.
As you continue up the ladder depending on your mindset, the choices can either appear harder to live with or tasty! It really just depends on your own mindset and self discipline.
What have you been learning as we go through this
Reshaping It All
challenge together?